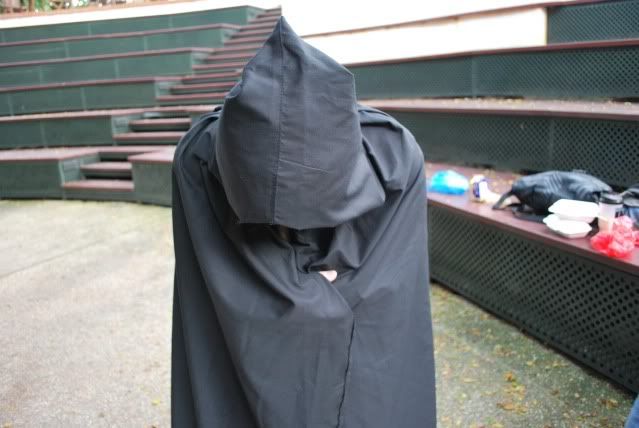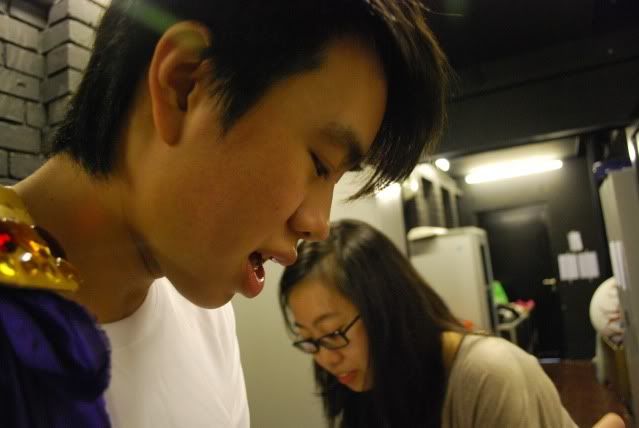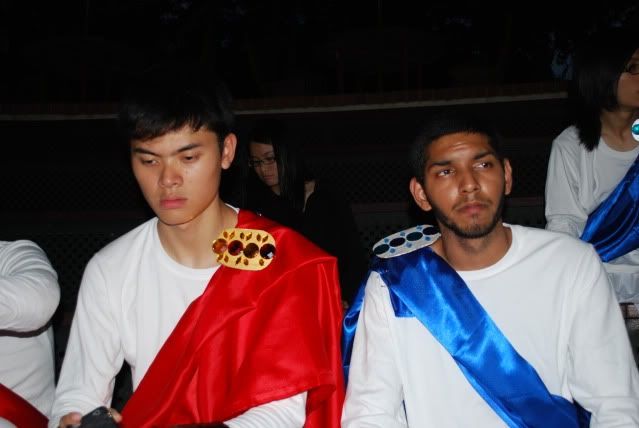 i'm in a club called theatre compass and we do really cool theatre and acting stuff and this time round we're doing a play titled
THE SEARCH FOR ODYSSEUS
. it's about this kid on this hunt for his father. there's loads of innuendoes both dramatic and humorous. it's
grecian
btw, heh. amazing, eh? but truly, a play with so many hidden agendas and slick stuff... such sneaky people those greeks were!
the cast and rest of the crew are working like mad to make this an incredible experience for everyone and i'm really excited to see how everything comes together next week (: applaud, please!
the last picture is incredibly pensive on the actors' part. i wonder what when through their minds when i took this picture. actually, what i really wonder is whether they noticed my camera going *click click*! hah!