i bought coconut milk body wash for only five-fifty from the sale at marks& spencers! i've been wanting the coconut body wash from sephora which is ten dollars. so happy!!
so this surmounts up to my weekend where i spent most of it eating and shopping.
don't mind the lousy photobooth quality peektures! i'll use my camera next time. haha.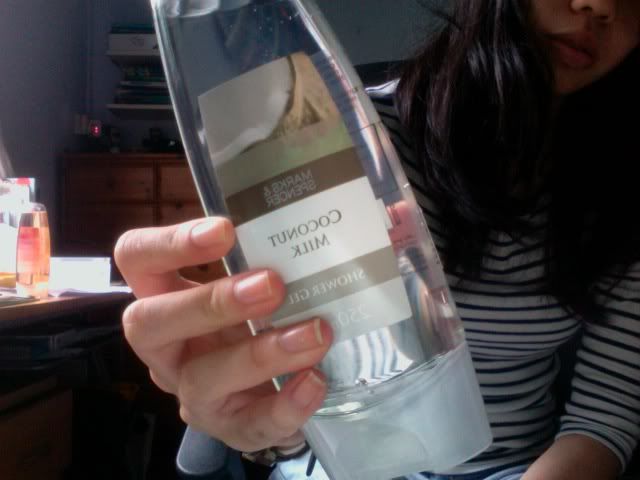 topshop dress & jeans, choke by chuck palahniuk, m&s coconut milk body wash and muji socks
i'm a happy girl! haha.