yay! i went out yesterday after school to collect the stuff i reserved from kinokuniya and the marker pens from artfriends and of course, me being me side tracked a little and bought the pretty stripped muji skirt i've been admiring for a while. muji has a lot of cute stuff i like very much. i never fail to go there everytime i hit town.
i started building the gakkenflex camera i got along with the magazine since noon today.
six hours and ten very sore fingers later, i present to you...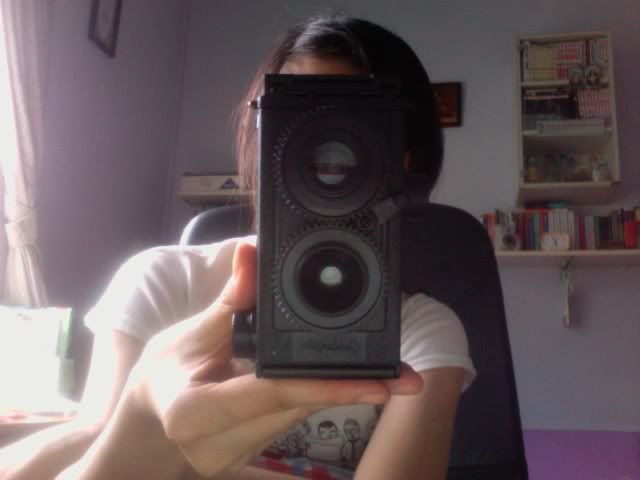 a very happy me and my new gakkenflex!